News
Keep checking here for updates on what I'm up to, where I'm exhibiting, etc.
04/04/2018
Month long exhibition
...more
01/04/2018
Month-long exhibition at Ripley Castle
...more
31/03/2018
Up and running again
...more
Summer Event at RHS Harlow Carr Gardens
23/07/2016
I've been invited to exhibit at RHS Harlow Carr Gardens, Harrogate again from 23 July to 4 September.
Come along for a lovely day out in the gardens, browse the art and craft exhibits in the Old Bath House, and enjoy wonderful food at Betty's
New Improved Cards
09/07/2016
I've teamed up with Love From The Artist, a Community Interest Company formed to support artists by printing their cards in high quality and passing on the proceeds to the artist rather than being swallowed up by middle-men.
Take a look at
LoveFromTheArtist
.
Spring Event Harlow Carr, Harrogate
03/04/2015
I've been invited to exhibit at the Spring Event at the RHS Harlow Gardens in Harrogate from 12 May until 7 June 2015.
Busy now selecting and packing up paintings, prints and cards in time for them to be barcoded and displayed.
I'm really looking forward to this eveent as it's in a beautiful location and I will be one of many well known local artists and craftspeople.
Please do come along, it's open every day during the normal garden opening hours.
More info
here
.
Handed in my paintings for St Gemma's Exhibition
20/10/2013
Handed in my paintings for the Leeds Art Exhibition and Sale for St Gemma's Hospice this morning.
It was all very well organised especially when you consider there will be around 900 (yes that's right - 900) items on display!
I'm really looking forward to seeing my work displayed among so many of Yorkshire's finest artists.
I shall have 7 paintings on show, including one I've donated to St. Gemma's so they get maximum benefit from it.
Calendar Girls
15/10/2013
Not only are David & I getting ready for the SAA Wetherby Exhibition and the Boston Spa Art & Craft Festival this weekend, but I have also agreed to let Tracy have my Sunflower Paintings and loads of cards to sell to raise funds for East Cheshire Hospice at the Bollington Festival Players production of Calendar Girls from 15 to 19 October.
Still some seats available:
Click here
Busy Weekend!
11/10/2013
I shall be entering a few paintings and greetings cards in the SAA Exhibition at Wetherby Town Hall on 12 October, so is David.
It's going to be a busy weekend as I am also taking a stand at the Boston Spa Art Festival in the Village Hall on 11 & 12 October as well!
Do come along to either to see the work of several talented local artists and craft workers. I shall be at the Boston Spa event most of the time if you'd like to have a natter!
A successful family entry in Clifford Show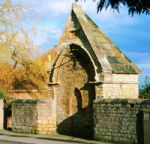 08/09/2013
The Mills family did well at this year's Clifford Show.
I won First prizes for a couple of paintings, David had a Third for one of his, Katherine & Owen both won Firsts for their photos & Tracy had a First for her beetroot!
Even the boys had success with Evan getting Second & Blake a Highly Commended for their Craft entries.
What a talented family I have!
Thanks to Rohan Harrogate for a successful summer exhibition
03/09/2013
My exhibition at Rohan, Harrogate is now finished.
Thanks to Rohan for inviting me and to everyone who came to the Meet the Artist evening and/or visited during the summer.
Now it's on with getting ready for the autumn series of exhibitions!
Exhibition Extended to 1 September
22/07/2013
The exhibition at Rohan, Harrogate has been a success for me and for them.
If you haven't had a chance to pop in for a look yet the closing date has now been extended to 1 September.
Meet the Artist
23/05/2013
Come and meet me at Rohan on 23 May
There will be a Meet the Artist evening at my Summer Exhibition with Rohan, Harrogate on the evening of Thursday 23 May from 18:00 to 20:00.
There will be drinks and nibbles and Rohan are generously offering special offers on their great range of outdoor and travel clothing and gear.
As well as the main exhibits there will be an opportunity to see & purchase additional paintings, prints and cards during the evening.
The Paintings are hung!
13/05/2013
The Paintings are hung!
Thanks to a great effort and some slick organisation Saul, Marie and David did a great job of hanging my paintings at Rohan, Harrogate yesterday, with a little management guidance from me of course!
Now looking forward to meeting everyone at the Meet the Artist evening on 23 May.
There will be special offers on Rohan goods and my paintings on the evening.
Summer Solo Exhibition 2013
13/05/2013
Summer 2013 Solo Exhibition at Rohan Harrogate
My artwork will be on display from 13 May to 17 August 2013 at the UK's leading outdoor clothing outlet,
Rohan
21, Station Square, Harrogate HG1 1SY.
This is an opportunity to see a wide selection of work and to purchase originals, prints and cards, while also browsing
Rohan
's renowned range of leisure, travel and outdoor clothing and gear.