What characters animals are; I wish I could paint them all!
My inspiration comes from a variety of sources: from my lovely pet dog Sasha, to farms, zoos and even the odd photo taken from the television screen!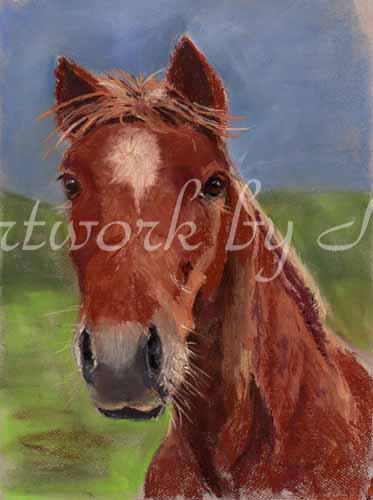 This cheeky pony pinched an apple from my rucksack as we walked across his field!
The original is sold but prints and cards are available.
Artist: Roz Mills