I love to paint flowers. They have such a variety of shapes, sizes and colours, ever changing with the seasons.
I like to paint them larger than life to show their detail, and yet, I like to paint loose so much of the detail is in the viewer's eye rather than on the paper.
It is for you dear viewer to see what you see!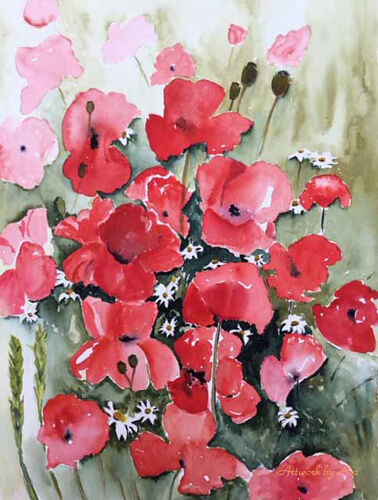 I love poppies, and I love daisies, so why not put them together?
I think they complement each other in the garden or the field, and on paper.
These are in watercolour.
Location: South Milford, North Yorkshire
Artist: Roz Mills